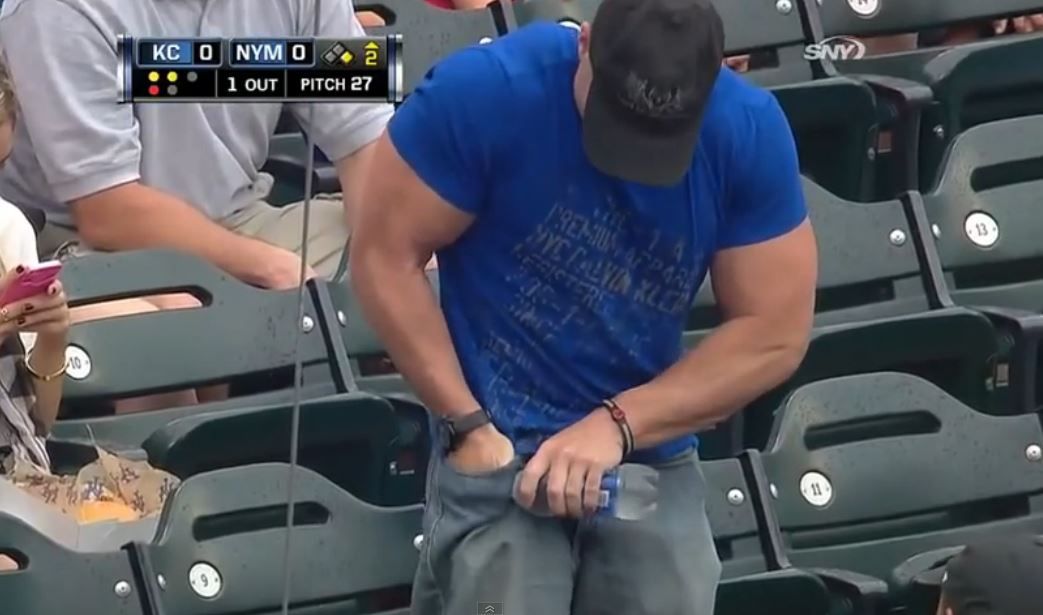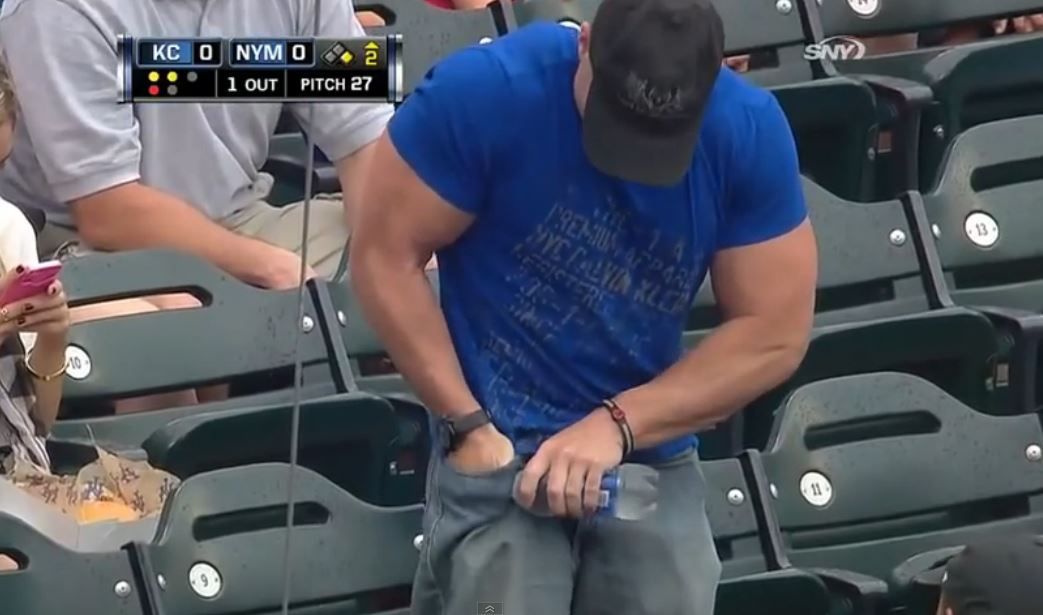 Proof that big arms doesn't always correlate to strength is no more apparent than this guy who gets broadcast on live television struggling to open a bottle of water.
He tries a series of different grips, starting with old faithful (regular grip), before going into the hands-in-pants grip (pictured above), overhand grip, switching hands, until finally he squeezes the entire bottle of water in frustration before giving up and handing the water bottle off.
Watch the full video here:
Stuck with Your Training in the Gym?
Join 12,000 lifters and athletes and sign up for FREE access to my 5-day email course on how to conquer the most common gym mistakes.
From goal setting to lifting technique, you will learn how to overcome the mistakes in the gym that are holding you back from getting bigger and stronger.
Unsubscribe anytime. No spam.