Swim goggles are one of the essential pieces of swim gear you need to conquer the water. Here's a detailed look at the best swim goggles for laps, open water, racing, and more.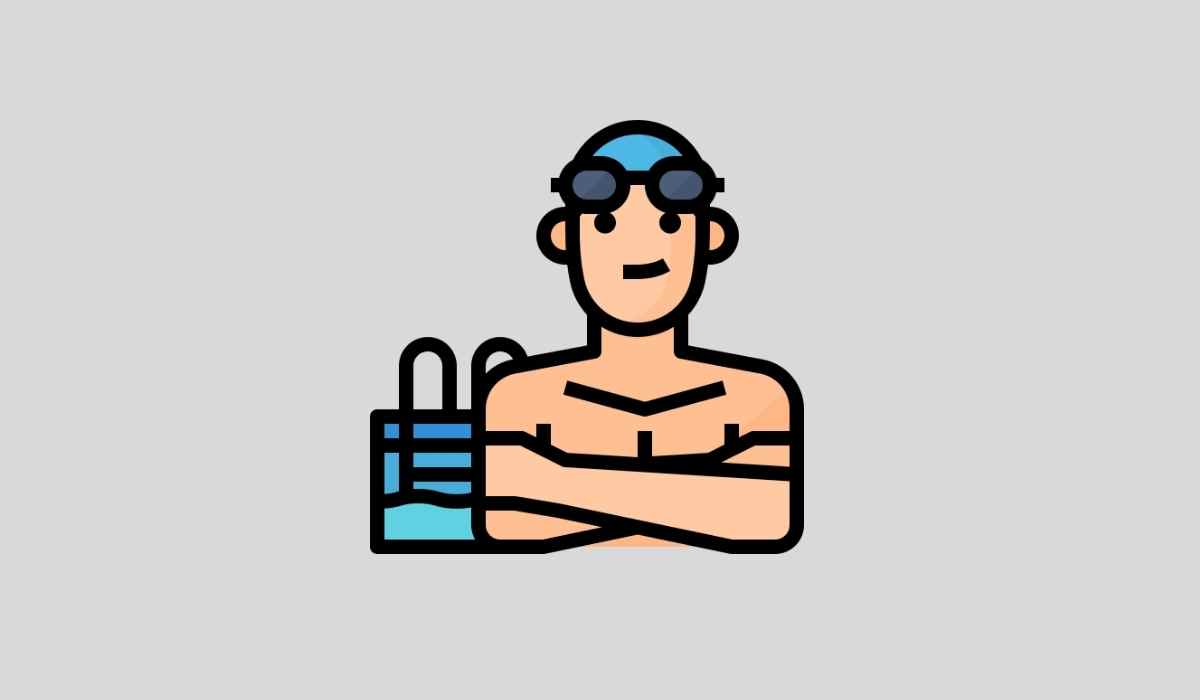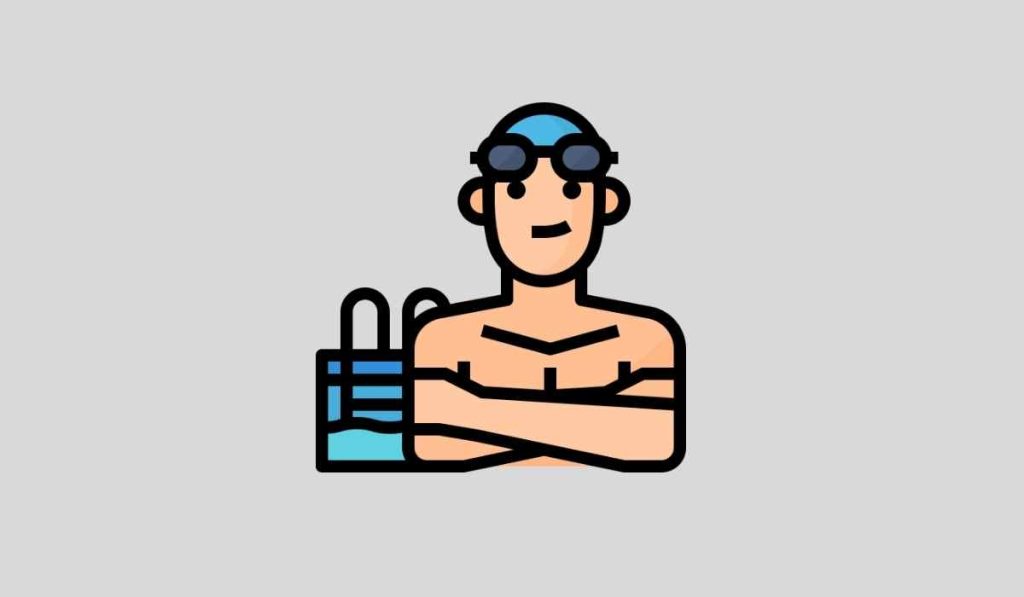 Swimming is one of the best activities you can do for your health.
Whether we are talking about using it as a recovery tool, or its unparalleled cardiovascular and pulmonary benefits, you don't need to be Michael Phelps to enjoy the perks of lap swimming.
And one of the essential tools when you hit the pool is a good set of swim goggles.
They keep water out of your eyes, help you see other swimmers and the wall, and also keep your eyes from getting all red and itchy from chloramines (which is a combo of chlorine and human… well… waster. Yuck.).
But which ones should you get?
Last time I checked Amazon, there were more swim goggles than I could count.
No worries—I got you covered. Hack my twenty years of competitive swimming experience to sift through the cloudy water and find the right goggles for you.
In this roundup of the best swimming goggles, we will look at the top choices for every kind of lap swimmer.
Whether you are a beginner, an experienced swimmer, or have designs on going to the Olympics, we got you covered.
Let's get right to it.
Speedo Vanquisher 2.0 Swim Goggles
⭐ Best all-purpose swim goggle for lap swimming
The Speedo Vanquishers, now in their 2.0 edition, have long been the most popular goggles on pool decks at swim practices and swim meets across the planet.
The reasons for their enduring popularity are simple: They look great, they don't leak, there are a TON of different colors and tints to choose from, and the silicone and polycarbonate construction will last forever.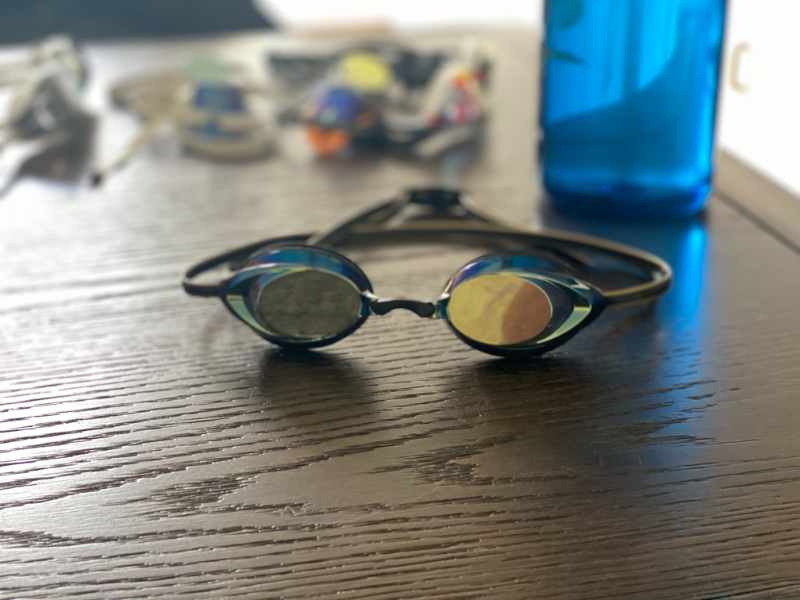 Each set comes with three differently sized nose pieces to ensure that your goggles don't spring a leak while you are hauling up and down the pool, lapping your fellow lane mates.
The latex-free, silicone head straps won't slip and slide up and down your head, and compared to latex (which used to be the go-to material for straps back in the day), they won't degrade from repeated exposure to chlorine.
Vanquishers are available in a huge range of colors, tints, and even sizes, with an adult and junior size. They even come in prescription options, too.
Perhaps the best part of the Vanquishers is that you get a swim goggle that is loaded with features and durability at a price that puts some of the "elite" swim goggles to shame—you can get a set for just $25 at Swim Outlet.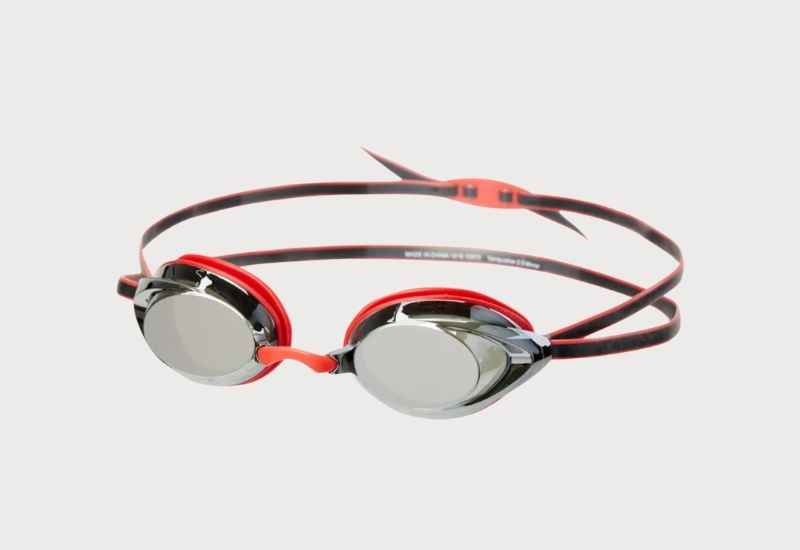 ---
FINIS Smart Goggles
⭐ Best smart swim goggles
Nowadays just about everything comes with some sort of tech onboard. Wearables, your refrigerator, and yes, now even your swim goggles!
While FINIS wasn't the first to market with swim goggles that had a heads-up-display (HUD), with that honor going to the similarly excellent FORM Swim Goggles, I prefer these ones for a couple of reasons.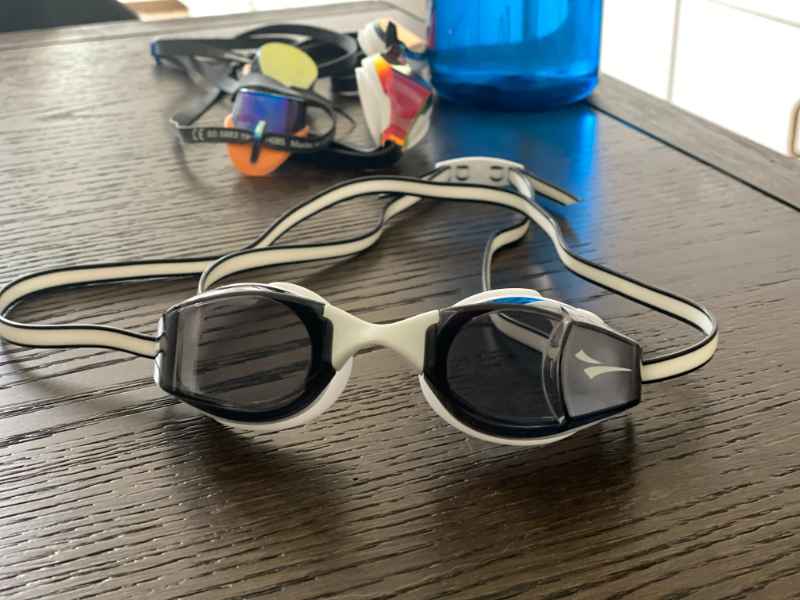 For starters, the heads-up-display isn't in your face the whole time. A simple look to the left means you can quickly glance at your stats—time elapsed, splits, pace, etc—and then go back to focusing on swimming with great technique and hitting your flip-turns like they owe you money.
Additionally, as time goes on, and the goggles wear out, all you have to do is pop out the HUD and purchase a new set of swim goggles (around $35) instead of having to shell out another $200 for a whole brand new unit (as is the case with the FORM goggles, which has the HUD built into the frame of the goggles).
The HUD works with a FINIS swim app that is absolutely awesome, and is one of the most accurate swim trackers I've ever used in the pool.
It "gets" what you are doing, whether you are doing random laps of backstroke, or stopping at the wall, or counting your strokes. (The only thing it won't do is get the smell of chlorine off your skin…)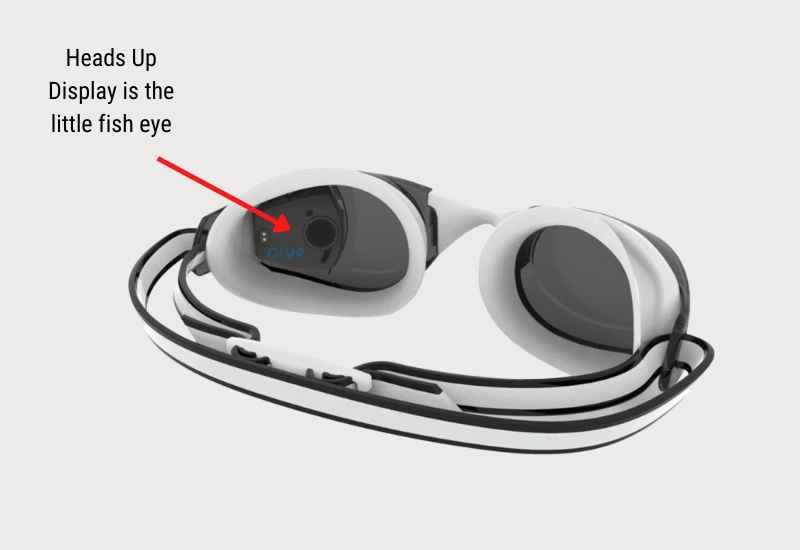 As for the goggles themselves, they come in either smoke or blue and have almost all of the features you expect from a high-quality goggle, including silicone head straps and a silicone gasket around the lens that "sinks" into the skin on your face for a leak-free fit.
The price point is up there for a pair of swim goggles, but when you consider that the HUD is a one-off purchase, and that you have an almost endless number of metrics that you can use to keep yourself motivated at the pool, that $200 price tag all of a sudden doesn't seem too terrible.
Swim Outlet carries both the full goggle set and replacement goggles, which vary from $21-35 depending on what kind of sales they are running.
Click here for up-to-date pricing on these bad boys.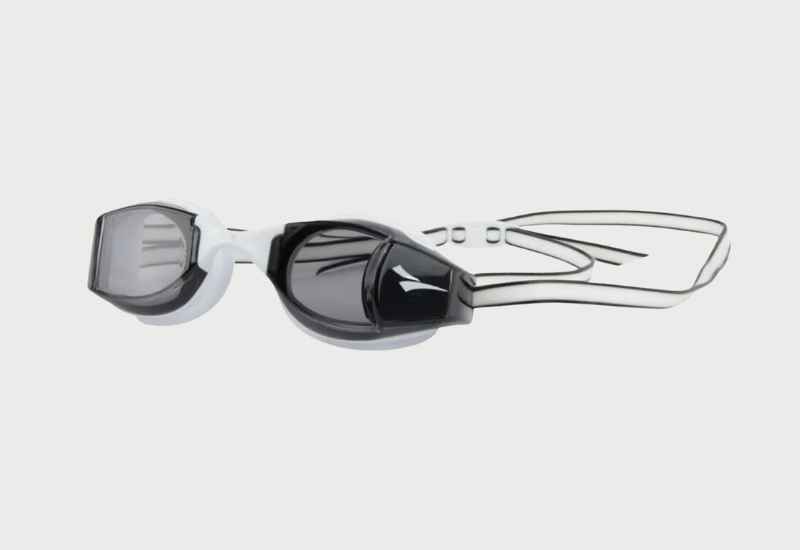 ---
Magic5 Swim Goggles
⭐ Best custom swim goggles
The Magic5 Swim Goggles are one of the coolest new developments in swim goggles.
They are a truly customized set of swim goggles that are uniquely made for the shape of your particular face.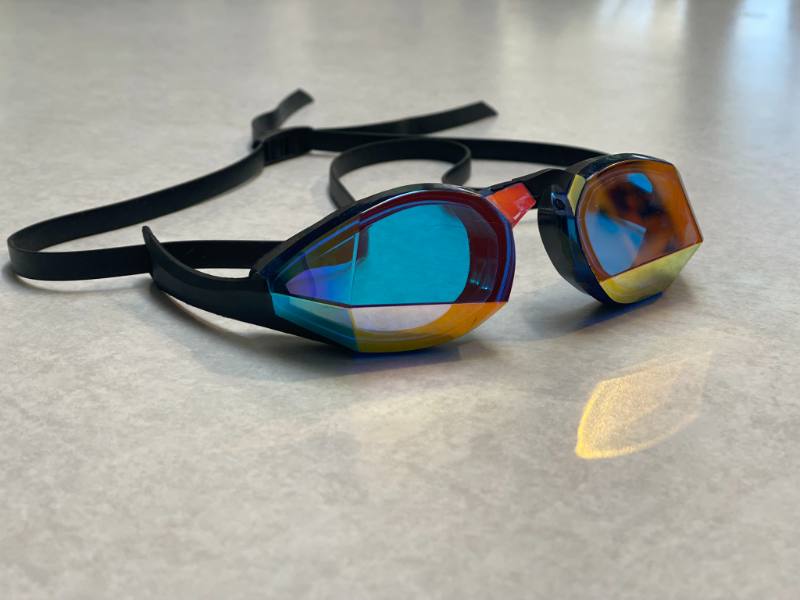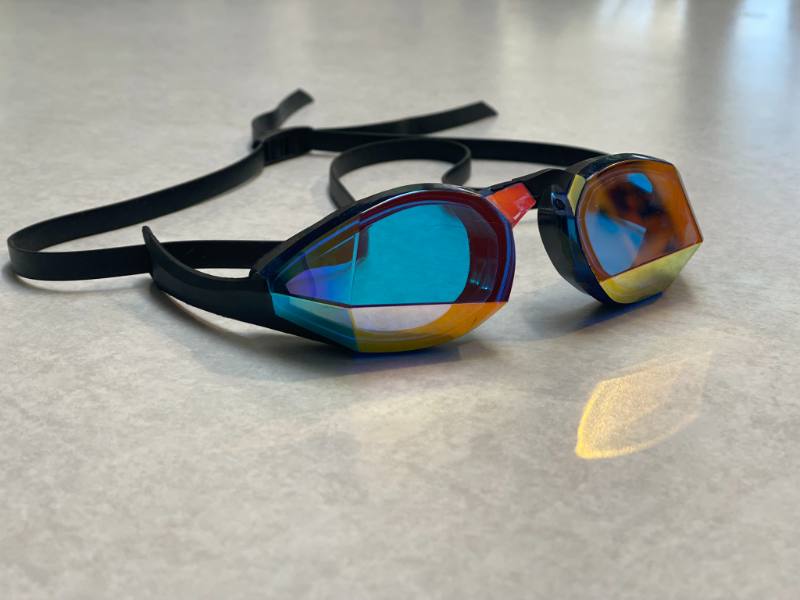 After you've ordered the goggles, you download an app to your smartphone which performs a 3D scan of your face. A week or two later, a set of brand-new, custom-fitted swim goggles shows up on your doorstep.
The Magic5 Swim Goggles are perfect for the swimmer who has a tough time finding swim goggles that won't leak, or finds that standard swim goggles give them headaches,
The goggles themselves look great, too. They have exceptional peripheral vision, silicone head straps that are easily adjustable, and Magic5 offers a "leak-free" guarantee.
Magic5 offers a few different tints and colors with their goggles, including mirrored and clear lenses.
---
Aqua Sphere Kayenne Polarized Lens Swim Goggles
? Best swim goggles for open-water swimming
When it comes to open water swimming, having lenses that are polarized are crucial. The sun is going to bright enough, but the dancing rays off the surface of the water acts as a 1-2 combo punch of brightness.
The Aqua Sphere Kayenne Polarized goggles have polarized lenses which almost completely eliminate glare. The lenses are extra wide for killer peripheral vision (so you can see swimmers next to you, landmarks, etc) and the silicone straps won't give up no matter how many times you hit the water (chlorinated or not).
Aqua Sphere (the same company that makes Michael Phelps' line of MP swim gear) offers these goggles in three different color combinations, and each set has a dual, adjustable headstrap and a stabilizer nosebridge to prevent leaks.
Swim Outlet retails them for around $50 and typically offers free shipping on orders of $50 or more.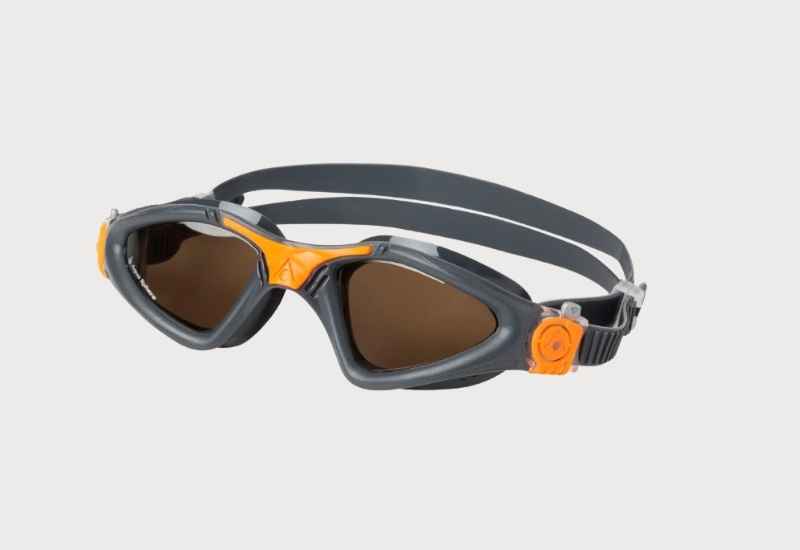 ---
Arena Swipe Ultra Swim Goggles
? Best goggles for antifog
If you've ever swam in a dark, hot indoor pool—like my local rec center—you know that things can get steamy pretty quickly inside your swim goggles, especially as you start pushing the pace.
The Arena Swim Ultra Swim Goggles tackles this problem, an issue that plagues just about every swimmer ever, with their revolutionary anti-fogging goggles.
The way it works is that you swipe or clear the fog in the lenses with your fingers, which reactivates the anti-fog coating. According to Arena, this extends the life of anti-fog by an order of 10x compared to standard swim goggles.
The Arena Ultra Swipes are also excellent goggles separate from the industry-leading fog reduction. They have a slim profile, double silicone headstraps, and they come with multiple nose pieces for a custom fit.
They are a little pricier than most goggles, with a set retailing for around $70v, but when you combine the huge range of colors, tints, durability, and the anti-fog, you've got a winning set of swim goggles.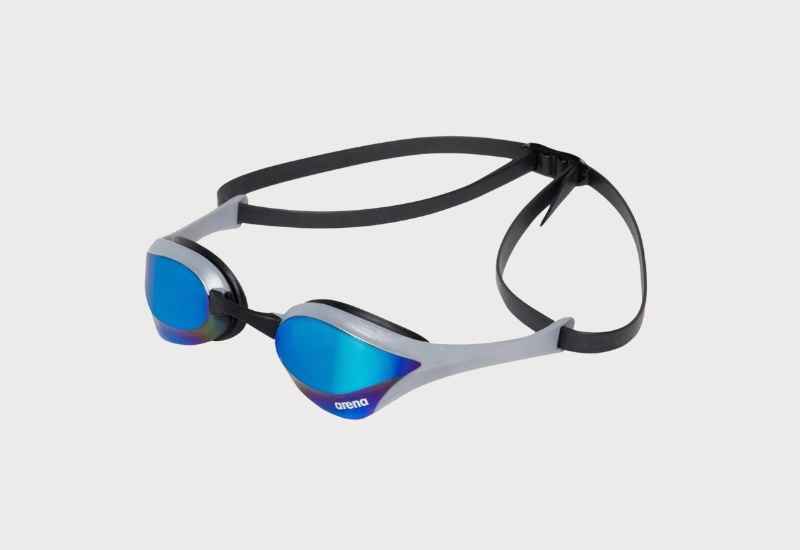 ---
Speedo Swedish Metallic Swim Goggles
? Best "old school" swim goggles for purists
Swedish goggles, also knowns as Swedes, are the purist's dream when it comes to swimming goggles.
They were the goggles I wore when I was a kid, vying to qualify for the New Jersey Junior Olympics, and they are the goggles I wore this afternoon at my local outdoor lap pool.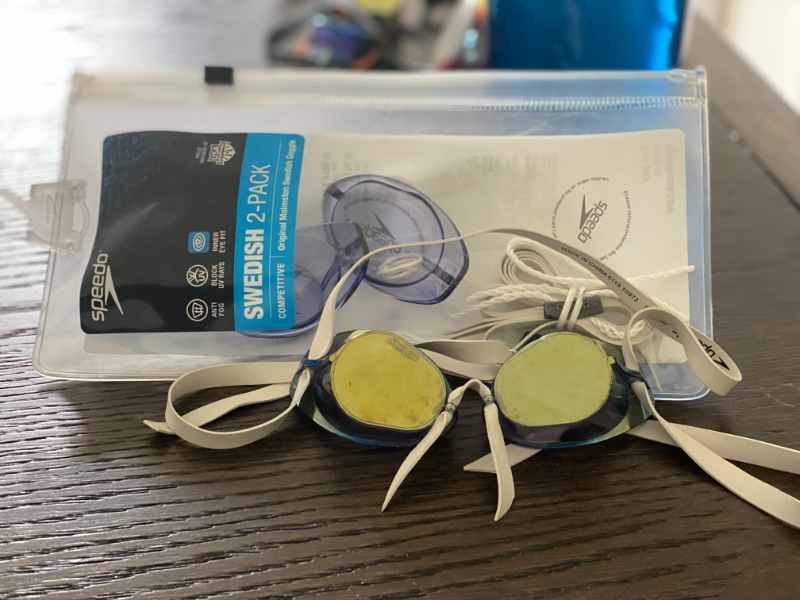 There are no extra bells and whistles with Swede goggles, just a supremely customizable hard plastic goggle that provides the best range of vision.
Even though there is no silicone gasket to soften the fit, and while they do take a little bit of adjusting to get the fit right the first time out, they are pound-for-pound the best performing swim goggles on the pool deck.
Besides the fact that they will make you look like a badass in the water, they provide the most options for customizing the nose bridge.
You can use the string and small silicone tube that comes with the goggles, or do like I do and cut off about 3-4" of goggle strap and use that for the nose piece. Custom fit. And super easy to adjust, even while you are in the water.
Swedes are super inexpensive, with a two-pack of the Speedo Swedes just $25, which makes up for the fact that the latex head straps will degrade significantly faster compared to silicone straps.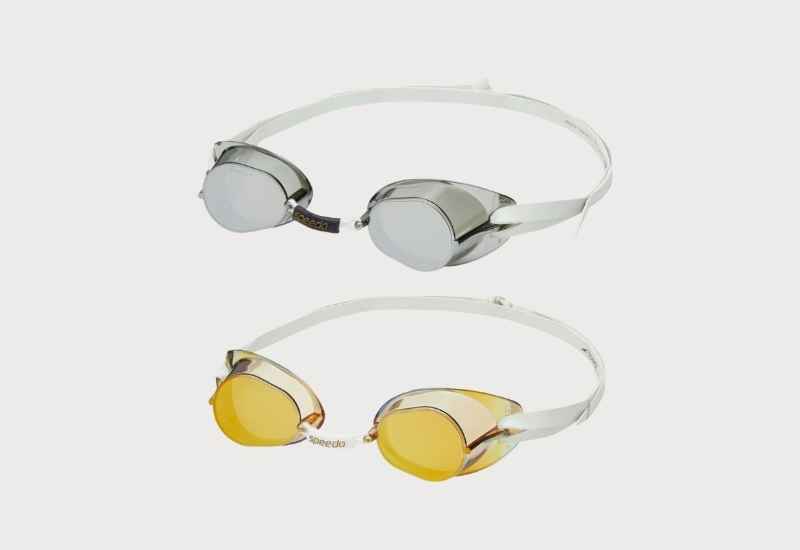 ---
Speedo Fastskin LZR Pure Focus Swim Goggles
? Best premium racing swim goggles
Want to hit the FAST LANE at your next public swim with the same goggles that the pros wear?
The Speedo Fastskin LZR Pure Focus Goggles are about as elite as it gets.
As you can probably guess by now, Speedo leads the pack when it comes to training and racing goggles, and the LZR Pure Focus goggles are their premium racing swim goggles.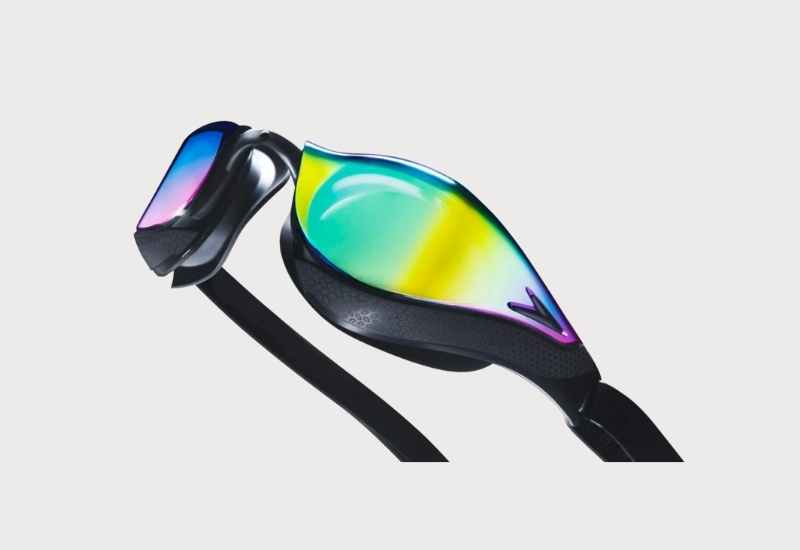 What makes them so rad?
Well, for starters they have a super low profile on your face to minimize your drag profile in the water. The anti-fog is about twice as good as their previous elite goggle, the HyperElite, and the sides of the goggles extend about an inch to provide more stability and a more secure fit.
These goggles are ideal for racing as they provide exceptional peripheral vision, so you can watch your competitors fade in the lane next to you.
Speedo offers these in three different color combos and tints, and as you can imagine by the number of times I've written "elite" so far, these goggles are not cheap.
They retail for a whopping $85 (Swim Outlet will ship them for free tho, so there's that), but if you want top-level performance, and a set of goggles that are tested and raced by the fastest swimmers in the world, then the Fastskin LZR Pure Focus Goggles are the best choice for you.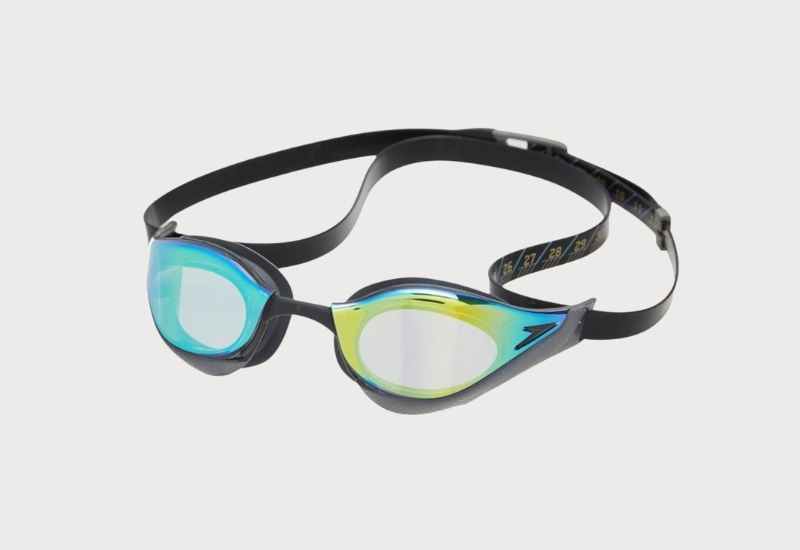 ---
Best Swim Goggles — FAQs
What is the difference between pool and open water swim goggles?
Open water swimming goggles have a slightly larger frame and wider peripheral lens to help you better see your surrounding when out in the open water.
A hydrodynamic lens—aka "flat" lenses aren't as crucial in open water scenarios.
Additionally, because you are outdoors, look for lenses that are polarized, which will eliminate glare from the sun on the water.
The sun is bright enough; no need to get blinded twice by the sun glimmering off the surface of the water.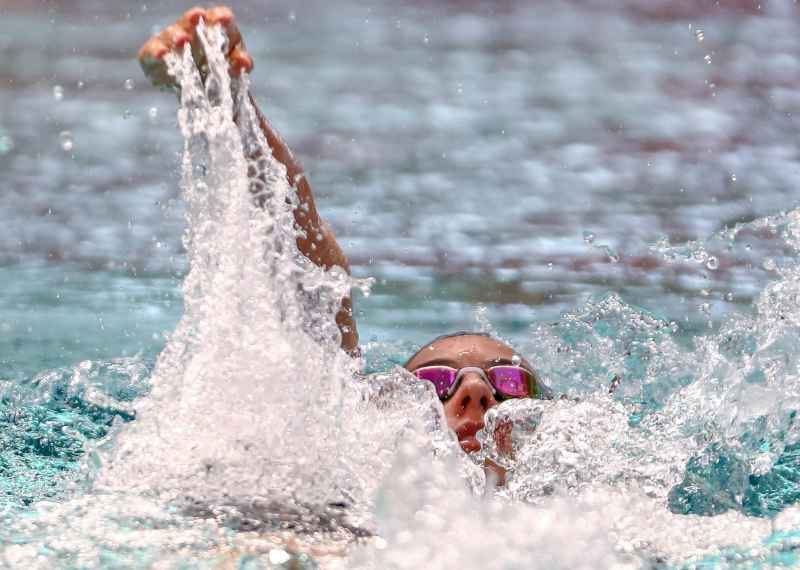 What goggles did Michael Phelps use?
Michael Phelps cut a large path across the sport of swimming, going to five Olympic Games and becoming the winningest Olympian of all time (28 medals, when all was said and done).
Despite his lengthy career, he only ever really wore two different types of swim goggles at swim meets. His primary goggle was the Speedo Speed Socket (he was sponsored by Speedo for a while, too).
By 2015, however, his sponsorship with Speedo lapsed and he set out to create his own brand, a la Air Jordan style. At his final Olympic appearance, at the Rio 2016 Games, he wore his own brand of goggles, the MP Phelps Xceeds.
How do I make my swim goggles not leak?
Proper fit is everything when it comes to swimming goggles.
There are two specific things to look for to keep water out of your eyeballs as you paddle in the water.
First, proper head strap placement. The head strap(s) needs to be tight enough that the goggles stay in place. The head straps should be at about a 40-degree angle (they should not droop over your ears, for example) on your head to gently "pull" the lenses into your face.
Proper fitting nose piece. Almost all google leaks can be traced back to improper spacing between the two ocular lenses. Swim goggles that come with a hard plastic nose piece typically have 3-5 different nose bridges for individualized sizing.
I love the old-school Swedish goggles because you can use a few inches of your goggle strap as a nose bridge and get the most custom fit possible.
As long you have the head straps in place, and a correctly sized nose bridge, and give your goggles a little "push" into your face to create some suction, your goggles will nearly never leak.
The Bottom Line
Choosing the right swim goggles can make or break your time in the water.
No one wants to have to stop every lap to fidget and adjust the straps and lenses on their goggles.
Also, choosing the right goggles for your swimming environment will go a long way in helping your swim go smoothly.
Pick out the goggles that match your goals, budget and body of water, and go on and get your swim on!
---
More Swim Gear Guides
6 Best Swim Paddles for Training. Looking for a set of swim paddles to take your swim training to the next level? Here's a chlorinated review of the best swim paddles on the pool deck right now.
---
Image Credits: Original art, Jean-Claude Mouton