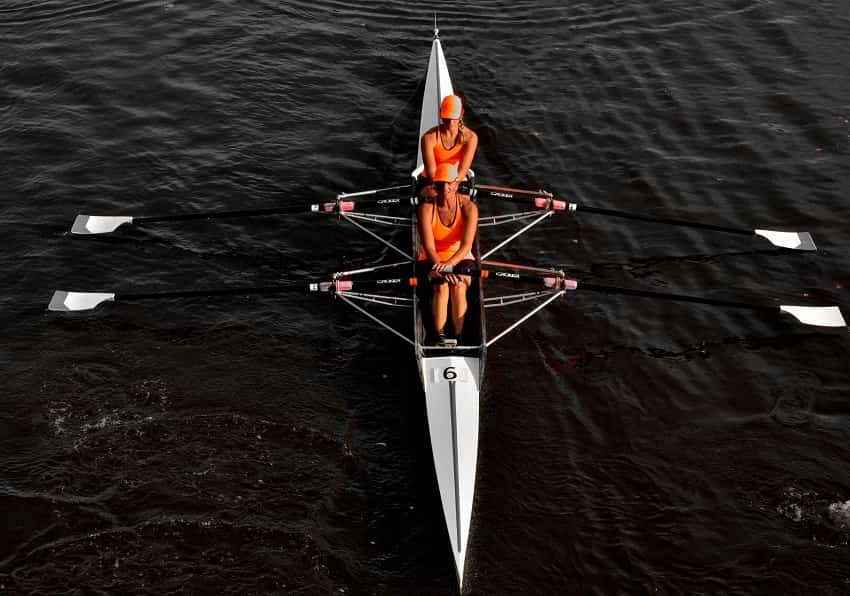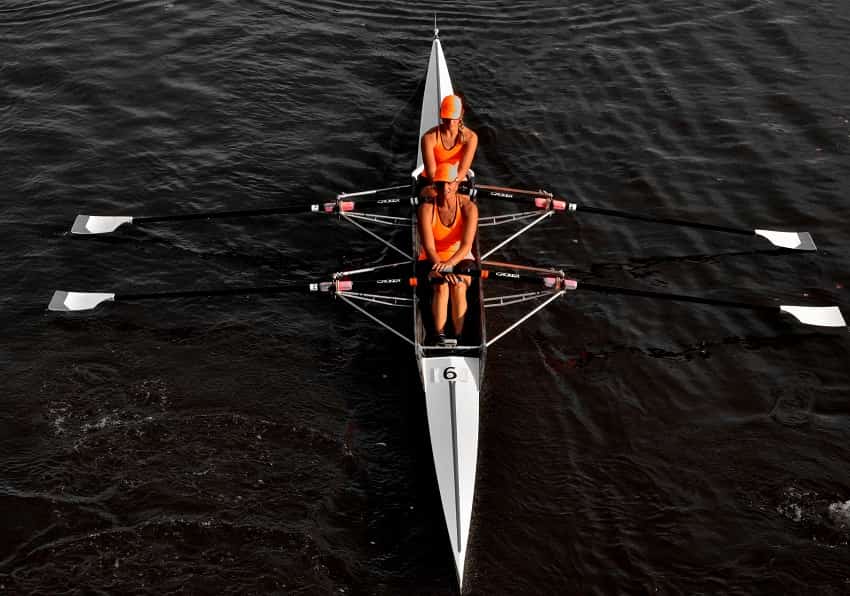 As a former national level athlete I love seeing what other strength coaches and athletes do in their training.
With this in mind, I recently reached out to Matrixx Ferreira, H. BScKin, CSCS, CSEP-CEP, of Iron Athletics Canada, for his favorite workout routine.
Ferreira has a lot of experience training athletes, having been the Head Strength and Conditioning Coach for Niagara College men's basketball. He specializes in working with combat sport athletes, while also providing general personal training services.
He sent over the following workout routine that was built for a group of competitive rowers that he works with.
Here is Coach Ferreira to break down how the workout goes down.
Specialized Strength Training for Rowers: How to Develop Explosive Power
This workout is geared for my rowing boys (seniors in high school), taking place during the specific prep phase of our annual training plan.
The focus is developing explosive movement while still building strength in rowing pattern lifts. We want to ensure we make use of the short time we have so we actively pair certain exercises into one movement.
This workout can be done at junior to senior ages so long as the athletes have a firm grasp of basic lifting fundamentals. The focus is quality over quantity.
Start light and do it right before you progress to see success.
We always start with a dynamic warmup and progress to light mobility work. Rowers tend to have tight hips and lower backs so it is important to highlight a whole body approach. Even though they may never use a shuffle, we want them to move like athletes and compete as rowers. This will ensure injuries are kept to a minimum and recovery is promoted.
Always remember we are not training weightlifters, we are training athletes.
Keep the lifts purposeful and within their limitations.
1A: Dynamic warmup
Either treadmill or bike, 3-5min
High knees, 4x20yd
Heel kicks, 4x20yd
Tin Man, 2x20yd
1B: Mobility
RB Rows, 1×20
RB Chest Press, 1×20
RB Crab Walk, 2x20yd (Both Directions)
High Hops, 1x20yd
Broad Jumps, 1x20yd
Dowel Overhead Squat, 2×10
Deep Squat Hold, 2x30sec
(Ensure all warm-up sets are fully completed!)
2A: Pull + Clean, 5×3
2B: Pendlay Row, 5×6
3A: Sumo Deadlift, 3×6
3B: RDL + Bent Row, 3×6
4A: Cool down & Stretch
Easy Jog or bike, 3min
Foam Roll, 5min
Workout Notes:
The power exercises (2A and 2B) are rowing specific. We want to emphasize fast bar speed and a fast transition. By performing a high pull before executing a clean, the athlete is forced to transition at the highest speed possible. Rest time should be a minimum of 2-3 minutes. Have them work in groups of three or four to ensure rest time.
Strength exercises (3A and 3B) activate hinge muscles necessary to succeed on the water. We add a Bent Row to their RDL to get as much muscle activation in their posterior chain with the time we have allocated. Rest time should be 1-2minutes. As mentioned above, group work is very effective to ensure this.
A big thank you to Coach Ferreira for taking the time to submit this workout routine. You can check out the full list of services that he provides via his company Iron Athletics Canada online here. Stay up to date with them on Twitter and on Instagram.