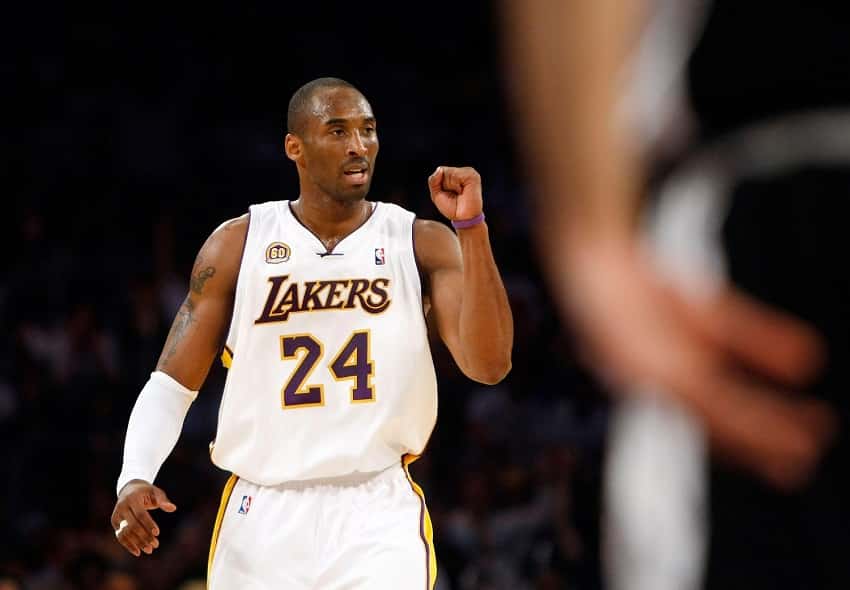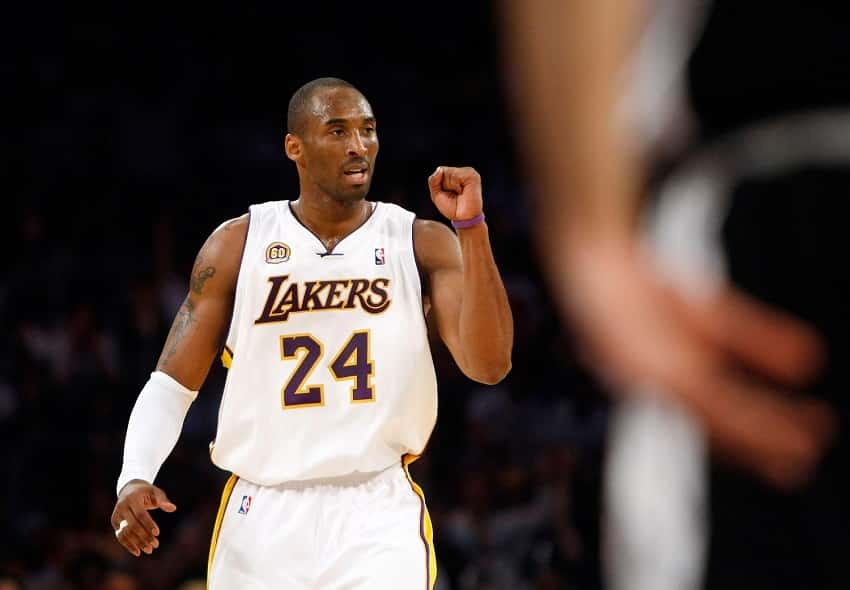 Kobe Bryant's book The Mamba Mentality, is an auto-biography of sorts that details the legendary Lakers player's killer mindset on the court. The late Bryant was fiercely competitive, did everything he could to outwork the competition, was relentlessly curious, and a deep student of the game.
In The Mamba Mentality, Bryant outlines the mental approach he took to the game. His pre-game routine. The way he worked around injuries. The mindset he used to fire off a game-winning shot.
Much of the second half of the book Bryant describes how he played and matched up against the top players in the league, including Kevin Durrant, Michael Jordan, and LeBron James. It is in this analysis that you get a sense of how much of a student Bryant was of the game. The game was a source of insatiable curiosity for Bryant.
The Mamba Mentality is a fairly breezy read and a great book for athletes and basketball players. Bryant's analyst mindset is a reminder that the hyper-successful are also rabid fans of their craft.
Below are some of the key quotes and passages that I got from the book, as well as some of my own notes and thoughts.
---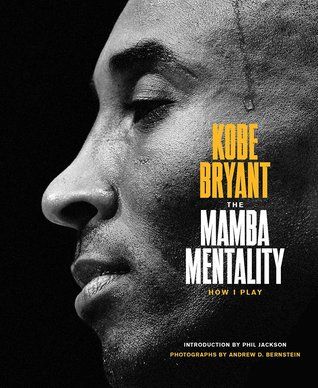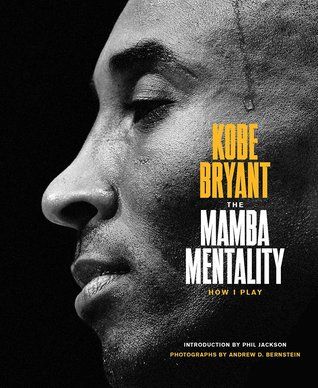 Where to Buy – Mamba Mentality by Kobe Bryant
Hardcover (Amazon) | eBook (Kindle)
---
Set the example for your teammates
Bryant's long-time coach in Los Angeles, Phil Jackson, contributed a foreword to the book. When he would show up to the practice facility, Jackson would usually find Bryant napping in his car after his pre-practice workout. Bryant had already worked out before anyone showed up.
"That was the trademark of the final ten years of his career," Jackson says. "Kobe led by example for his teammates. They couldn't keep up—but they were always challenged by the example he set."
Attack your weaknesses
High-performing athletes don't shy away from improving their weaknesses. They don't ignore because they aren't good at it, or prefer to avoid the frustration that comes with developing a new skill. They view weaknesses as strengths in waiting.
"If I wanted to implement something new into my game, I'd see it and try incorporating it immediately. I wasn't scared of missing, looking bad, or being embarrassed."
Outwork the competition
Out-working everyone else provides a level of mastery and confidence that you cannot fake. When you work harder than the next player or team, you develop a true sense of competency. It becomes a point of pride. You may not be as talented as the next guy or gal, but there's no excuse for not giving your absolute best.
"I was willing to do way more than anyone else. That was the fun part for me."
Be a student of the game
Masters never stop learning about the game. Even though Bryant made his game analysis part of his post-playing days (through his popular Details show where he broke down NBA games and players), this thirst and curiosity for the game started early. And more importantly, it was something that he enjoyed.
"From a young age—a very young age—I devoured film and watched everything I could get my hands on. It was always fun to me."
"Film study eventually became imagining alternatives, counters, options, in addition to the finite details of why some actions work and others don't."
Regulate your intensity when necessary
Use the tools at your disposal to elevate or tone down your arousal levels. Sometimes you need a motivational kick in the pants, other times you need to slow things down and relax.
"If I needed to get keyed up, for example, I listened to hard music. If I needed to soothe myself, I might play the same soundtrack I listened to on the bus in high school to put me back in that place."
"Some games require more intensity, so I would need to get my character and mind in an animated zone. Other games, I needed calm."
"The key, though, is being aware of how you're feeling and how you need to be feeling."
Be about greatness
Talking about big goals is easy. Everyone and their pony will tell you about the big things that they want to achieve. But few will match the talk with action. And even fewer will stick to the grind for the years required to attain a level of peak mastery.
"A lot of people say they want to be great, but they're not willing to make the sacrifices necessary to achieve greatness. They have other concerns, whether important or not, and they spread themselves out. That's totally fine. After all, greatness is not for everybody."
"Respect to those who do achieve greatness, and respect to those who are chasing that elusive feeling."
Quiz those who have come before you
Bryant wasn't shy when it came to asking NBA greats how they had developed their game. He developed relationships with Michael Jordan—who called him his little brother at Bryant's celebration of life—Magic Johnson, Bill Russell, and many others.
They helped to inform his progress and direct his efforts to become the best basketball player he could be. Ask questions. Learn. Prod. Evaluate.
"I wanted to improve, learn, and fill my head with the history of the game."
"A lot of people appreciated my curiosity and passion. They appreciated that I wasn't just asking to ask, I was genuinely thirsty to hear their answers and glean new info… My approach always was that I'd rather risk embarrassment now than be embarrassed later, when I've won zero titles."
Not showing up is not an option
When you are deeply committed to excellence, showing up isn't a struggle. You don't need to cajole yourself into doing the work, because it simply is.
"I never thought about my daily preparation. It wasn't a matter of whether it was an option or not. It was, if I want to play, this is what I have to do, so I'd just show up and do it."
Rest is a weapon
Bryant napped often. With his grueling training regimen and tiring schedule, he would sneak in shut-eye whenever his body needed and wherever he could.
"If I was tired, I would doze off. I always found that short 15-minute catnaps gave me all the energy I'd need for peak performance."
Learn the game and push the limits
Bryant studied the referee's handbook to understand ref positioning on the floor. This knowledge meant that he could be more aggressive with the rules on specific parts of the floor.
"Each referee has a designated slot where he is supposed to be on the floor… When they do that, it creates dead zones, areas on the floor where they can't see certain things. I learned where those zones were, and I took advantage of them. I would get away with holds, travels, and all sorts of minor violations simply because I took the time to understand the officials' limitations."
Get into your state of peak readiness
Before games he would sit in the locker room, with headphones on (but no music to ward off passers-by), and immerse himself in the environment. Some athletes need the big, hype playlist. Others like to close their eyes and dial down the excitement. For Bryant, becoming one with his surroundings was how he got into the "Zone."
"For the most part, before games I just liked being there, hearing the sounds of the environment and observing everything."
During the national anthem, Bryant would soak up the environment and moment. Sinking himself into the hardwood and surroundings.
"I'm trying to feel the energy of the environment and allow it to move through me. That then propels me and fuels me to have a great performance."
"I've done that since I was a kid sort of naturally. I never put too much thought into it. When Phil Jackson came, though, I started to understand the importance of my personalized meditative process. From then on, I placed an increased emphasis on it."
Leaders challenge
Like Michael Jordan, Bryant was demanding and hard on his teammates. He knew that growth could only come from players learning to get out of their comfort zone and reassess their skills.
"I liked challenging people and making them uncomfortable. That's what leads to introspection and that's what leads to improvement. You could say I dared people to be their best selves."
Lead according to the personality 
Bryant tailored his leadership according to the strengths of the individual. He understood that there was no paint-by-numbers approach when it came to motivating and leading his teammates.
Bryant studied and learned about his teammates so that he could better understand their motivations and position himself in a way that he could best lead them.
"I still challenged everyone and made them uncomfortable, I just did it in a way that was tailored to them. To learn what would work and for who, I started doing homework and watched how they behaved. I learned their histories and listened to what their goals were. I learned what made them feel secure and where their greatest doubts lay. Once I understood them, I could help bring the best out of them by touching the right nerve at the right time."
Defend your process
The Mamba Mentality isn't a result. It's not a championship trophy. It's not a game winning shot. It's the daily process that goes into building those things. Everything that flows from that mindset and that process is just a by-product.
"The mindset isn't about seeking a result—it's more about the process of getting to that result. It's about the journey and the approach. It's a way of life. I do think that it's important, in all endeavors, to have that mentality."
The only expectations that matter are yours
When your expectations are highest, what others think or expect of you loses any semblance of pressure. High-performing athletes tend to have expectations that are higher than those on the outside.
"I never felt outside pressure. I knew what I wanted to accomplish, and I knew how much work it took to achieve those goals. I then put in the work and trusted in it. Besides, the expectations I placed on myself were higher than what anyone expected from me."
Clutch shots are "just another shot"
Practice and training are supposed to prepare you for competition by making your performance mundane. The shot you make at the end of the game is the same one you make a thousand times during practice.
When you practice intentionally in this manner—treating every shot like a game-winning shot—the pressure of the moment subsides. That clutch shot, that buzzer-beater, simply becomes another rep in your inventory of shots.
"A big shot is just another shot. People make a big deal of clutch shots. Thing is, it's just one shot. If you make a thousand shots a day, it's just one of a thousand. Once you're hitting that many, what's one more? That was my mentality from day one."
The fundamentals never get old
The shortcuts, the shiny new tricks or equipment get all the attention. The quick fix, the shortcut—these are the things that tend to get all the attention.
But what about the absolute basics? Something as simple and as "basic" as footwork?
Bryant understood from early on that his ascent was contingent on how well he mastered the base fundamentals of the game. And he knew that few others had the patience and long-term thinking required to become a master of the fundamentals of the game.
"A lot of players don't understand the game or the importance of footwork, spacing. It's to the point where if you know the basics, you have an advantage on the majority of players."
Adversity is growth
Even though Bryant won five NBA championships and earned countless individual accolades, he had his fair share of trials and tribulations along the way.
Especially during his first couple seasons in the league, when he was still a teenager.
But even when he failed on the biggest stage, he never backed down or stepped back. Instead, he assessed and evaluated how he could be better, and doubled down. He used failures as springboards for improvement.
"At the end of my first season in the NBA, we had made it to the semifinals, up against Utah. But in the deciding fifth game, I let fly four airballs, and we lost our chance at the title. Those shots let me know what I needed to work on the most: my strength. That's all the airballs did for me… I just wasn't strong enough to get the ball there. My legs were spaghetti; they couldn't handle that long of a season. How did I respond to that? By getting on an intense weight-training program."
"What separates great players from all-time great players is their ability to self-assess, diagnose weaknesses, and turn those flaws into strengths."
Winners have short memories
They move on to the next challenge. They don't revel in their wins and the results, but rather, they continue using the same process and mindset that made them successful in the first place. It's tempting, after a big victory, to coast on the results, to sit back and be lulled that we are entitled to more success simply because.
"For some people, I guess, it might be hard to stay sharp once you've reached the pinnacle. Not for me, though. It was never enough. I always wanted to be better, wanted more. I can't really explain it, other than that I loved the game but had a very short memory. That fueled me until I hung up my sneakers."
"The agony of defeat is as low as the joy of winning is high. However, they're the exact same to me. I'm at the gym at the same time after losing 50 games as I am after winning a championship. It doesn't change for me."
---

Where to Buy – Mamba Mentality by Kobe Bryant
Hardcover (Amazon) | eBook (Kindle)
---
11 Rings: The Soul of Success (Book Summary). Bryant's long-time coach, Phil Jackson's journey as a coach, including advice for future leaders and background on Kobe's development as a leader of the Lakers.
Or you can check out my list of my favorite books for athletes as well as a list of the best books for coaches.