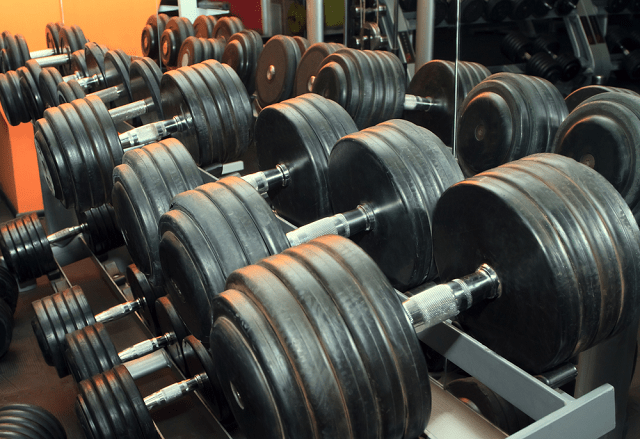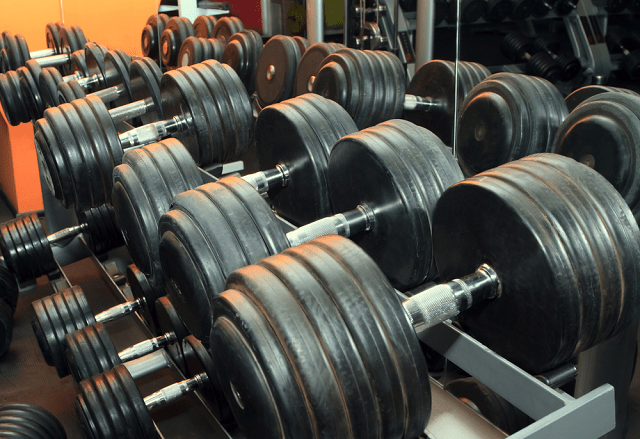 We tend to look at our professional athletes on television and think they have it all figured out. But in reality we are only seeing the end product of all of their hard work showcased in a glossy presentation on TV. We don't see the day-to-day injuries, the prehab and rehab, the low motivation days, and the ebb and flow of passion and motivation for the game.
While it is hard to believe, pro athletes across all spectrums all suffer from the same lapses in workout motivation that the rest of us mere mortals do. They also would rather sleep in when that alarm goes off at 4:45am, they also try to convince themselves that the soreness in their muscles is a good reason to back off, and they also have days where the last thing they want to do is suit up and train.
But they do it anyway. (And yes, many of them get paid to do so, some rather handsomely, which is why I included some amateur athletes in here as well so that it is not all about the money.)
Use fear as a weapon.
Bret Lockett, a free safety drafted by the Cleveland Browns in 2009 and who mostly played with the New York Jets, stated that when he was feeling unmotivated all he would have to do is think about the next guy coming up that wanted to take his position.
Reminding himself of this was often enough to kickstart the fire in his belly, "I know there's always someone else in the world that would love to take my position, whether it's on the field or in life."
Enjoy the process.
The University of Cal-Berkeley has a standout women's swimming program (their men's program is no joke either), featuring freshman and Olympic phenom Missy Franklin. Head coach Teri McKeever, who has also pulled duty on various international teams for USA Swimming, notes that the swimmers that perform the best, the ones that grace the podium are the ones "that really enjoy the process."
In a sport as demanding as swimming, with a long season and multiple training sessions per day, enjoying the grind is a necessity. "They enjoy the working out as much as they enjoy the competition," said McKeever, who has coached the Cal women to 4 national championships and also produced Olympic standouts Natalie Coughlin, Dana Vollmer and Jessica Hardy.
"They love that idea of pushing the limits and learning and being challenged emotionally and physically."
Let the doubters and haters fuel you.
Kobe Bryant has already achieved more at the highest level of basketball than almost all of his contemporaries. Although he is in the twilight of his career, he still has five NBA titles to his credit, along with 16 All-Star nominations and the league's most valuable player award.
But perhaps what he is known most for is being insatiably hungry for success.
Some players sulk and mope when they and their team perform poorly—for Bryant it is fuel to the fire. After a win for the struggling Lakers against the Toronto Raptors in November of 2014 Bryant was quoted as saying, "I want to stay mad. It helps me play better." For the 35-year old All-World player he relishes any slight as an opportunity to motivate himself and to double down on his efforts.
Don't freak out, a drop in motivation is normal.
Pro triathletes have among the most demanding training schedules of any athlete on the planet. Swimming, biking and running for hours and hours on end. Those long stretches of work can be mentally taxing for just about anyone, and Australian Chris McCormack knows this as well as anyone.
While he admits that low motivation is normal on occasion, he says that you should refuse to allow "it to derail your drive and your goals."
In other words, acknowledge it, remind yourself that it is normal, and plough right on through it.
Make a small start the only priority.
When we are in the run-up to a big workout often we psych ourselves out long before we ever step foot into the gym. The enormity of the workout, the sheer size of what lays ahead is deflating and puts our brain into warp-speed excuse-making mode.
Sarah Reinertsen, who became the first woman with an over the knee amputation to complete the Ironman (which is no joke—2.4 mile swim, 112 mile on the bike capped off with running a f**** marathon) says that her secret to "tricking" herself into starting a training session when she doesn't feel like it is to simply start.
By committing to the first few minutes of her workout, and getting warmed up, then doing another few minutes becomes easier. The next time you have a deadly workout lined up, and you'd rather do just about anything else, just commit to starting. And that's it.
Aim to do better every day.
While baseball isn't the most physically demanding of the major sports it is easily the longest. The season stretches over 160 games. Staying motivated during a stretch that long requires consistent focus and commitment, and no one displayed this more than the Baltimore Orioles shortstop Cal Ripken Jr.
During a stretch of over 2,600 games he never missed a start, a streak that beat the previous record by over 500 games (a record that also had lasted over 50 years).
Ripken's secret to success? Showing up every day looking to work on his game, to improve his weaknesses so that he wasn't just starting the game, but contributing to the team's success.