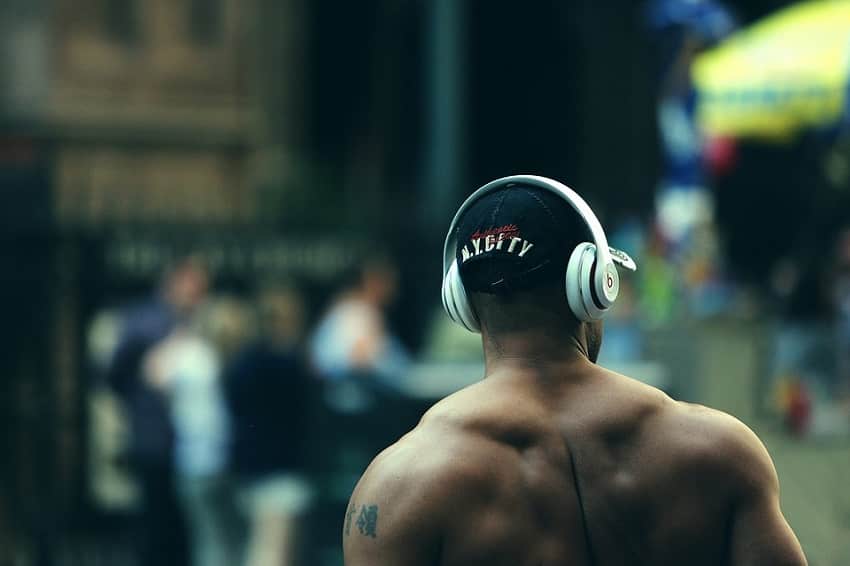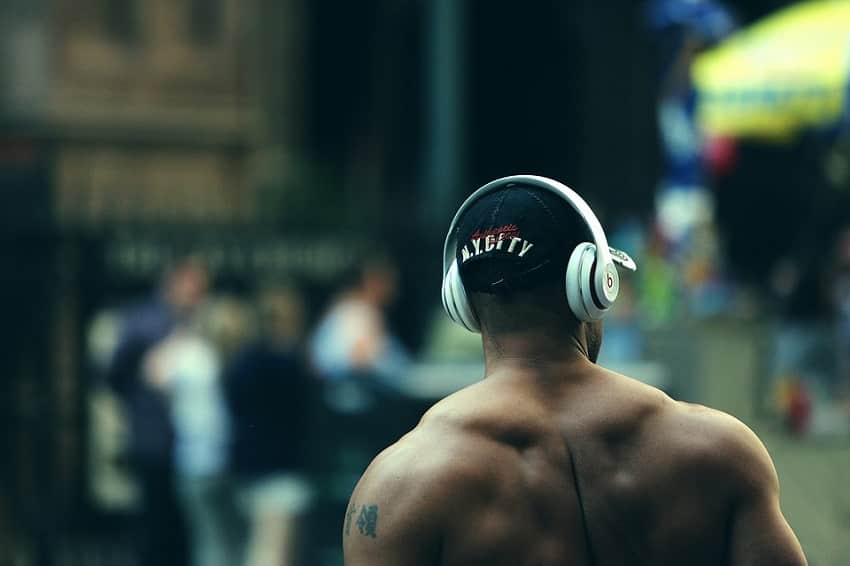 When it comes to sleeping better, and decreasing stress, there are fewer easier things to do than show some gratitude. Here's more on the power of gratitude for improving athletic performance.
Whether you want to improve performance in the weight room, in the pool, or on the field, we tend to talk about periodization, the importance of nutrition, and making sure that we are getting lots of sleep to recover like the champs we wanna become.
And these things are massively important.
But one thing that doesn't get a whole lot of attention along the way is the simple power of gratitude.
Yup, the simple, painless act of expressing thanks for the good stuff in our lives.
After all, if you want to sleep better, decrease stress, and live a generally more pleasant life than gratitude is your ticket to Pleasuretown.
Here are a few reasons why athletes should practice gratitude regularly.
Improved life satisfaction and self-esteem.
Feeling better about your life as a whole seems like a pretty rad benefit, doesn't it?
A recent study found that athletes who expressed higher levels of gratitude also showed increased levels of overall life satisfaction. Another study, with more athletes, showed that participants who exhibited higher amounts of gratitude increased their self-esteem.
You can almost forget everything else on this list—these two benefits alone are easily worth spending a handful of minutes writing out what you are grateful for in your training journal.
You will sleep better.
For me, sleep before a big race or competition was always an issue. Part of it was nerves for the race, yes, but it was also because of the pressure I was putting on myself.
I can't count how many times I would in bed, physically tired, but simply couldn't stop my brain from going over all the workouts I had done, whether I had eaten well enough, and anything other hundred little things I could have done differently during my preparation.
As a result, I'd wake up the next day running on fumes, with a couple of fragmented and spazzy hours of sleep under my belt.
A gratitude list will help you take those nerves and put them in time-out. Writing out a gratitude list before bed—and this doesn't have to be limited to the night before a big event—will help quiet your brain so that you can get some much needed and deserved shut eye.
This little strategy is supported by research, which found that when students took 15-minutes before bed to put pen to paper they not only worried less before bed (aka day-dreaming relentlessly of the worst possible outcome at tomorrow's competition), but they also slept longer and more deeply.
Gratitude reminds you that sport is a gift.
All too often we get caught up thinking about how we have to do something…
I have to go to workout. I have to eat this healthy meal after practice. I have to lay down and rest between sessions.
Yes, it's hard, yes, it's taxing, and yes, there are always going to be moments where you look in the mirror and experience doubt.
At the end of the day, though, you are getting to do something awesome that you also happen to love.
Keeping a little list of things you are thankful will remind you of this. Gratitude helps nudge your way of thinking from "I have to" into something that sounds more like, "I get to."
It will help you frame setbacks in the grand scheme of things.
As athletes we all experience the tumultuous lows. Maybe it's because we got cut from a team, we got injured a week before the biggest game of our life, or we got soundly and completely crushed when we expected a big W.
Whatever the case, those moments are precisely when we need to be able to step back and take a breath. After all, it's easy to feel grateful for stuff when things are going our way. When our career and events are unfolding the way we planned we are happy, smiley, and love everyone around us. Getting motivated to workout and hit the gym is easy.
But when things take a turn to Crappyville, we start to feel like maybe the world is out to get us. Like things aren't fair. Like we don't deserve what is coming to us. And maybe that's true.
But overreacting to setbacks won't help you get back on track to where you are trying to go. A gratitude list will help you better swallow that setback with some perspective so that you can get back on track more quickly.
What's Next?
When it comes to giving our lives and our performance in the gym a boost starting the practice of gratitude is as easy as it gets.
The good news is that you can use it as needed, either nightly (in your workout log, for instance), or on a sheet of loose leaf, or in the notepad app on your smartphone–the research consistently showed that the format didn't matter, it was getting it down that made a difference.
---
Want to further level up your athletic performance?
I've written up some pretty in-depth guides for athletes in other areas as well.
Check 'em out below:
Visualization for Athletes: How to Crush the Competition and Your Workouts. You are already using this mental training skill–here's how to use it for your benefit.
How to Be a Mentally Tough Athlete. Mental toughness is one of the dominant characteristics of top athletes. Here's your guide to becoming mentally tougher so that you can crush the competition and your practices.
How to Go Rambo on Your Workout Goals. Ready to unload some heavy metal jacket on your goals in the gym? Here's what ya need to know.