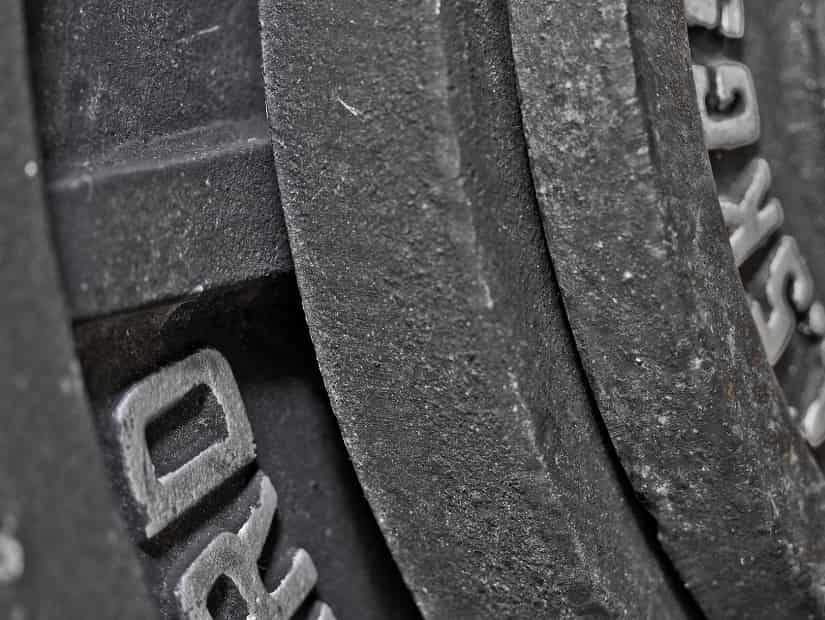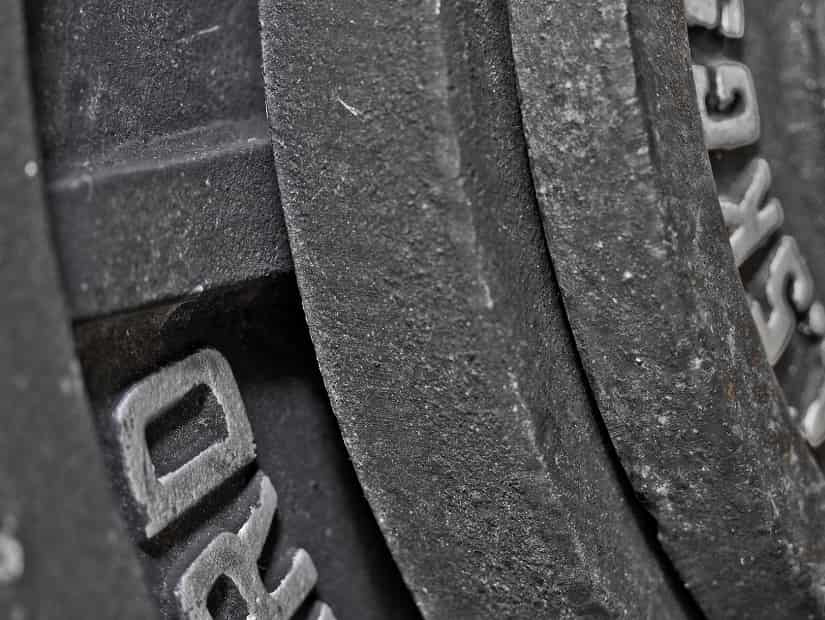 Whether you are an athlete, a weekend warrior, or just looking to get in better shape, this full body eccentric isometrics routine will help you get there. Dr. Joel Seedman, CSCS, of Advanced Human Performance stops by to discuss how this form of training is so effective.
Recently I have been reaching out to some of the top fitness pros on the planet to share their favorite workouts. It can be a routine that they perform themselves, or something that they use with great effectiveness with their athletes and clients.
Today Dr. Joel Seedman, Ph.D., CSCS (plus so many other certifications that it'll make your eyes go crossed), of Advanced Human Performance swung by to share his favorite workout routine, a full body eccentric isometrics routine that he loves doing himself and with his clients.
Here is Dr. Seedman to break down with training with eccentric isometrics works so darn well.
Dr. Joel Seedman's Fav Workout: A Full Body Eccentric Isometrics Routine
I'm a huge fan of this type of training not only for my own workouts but also for those of my clients and athletes regardless of their fitness levels and training experience. In fact, roughly 80% of what I do with my athletes involves using eccentric isometrics.
Here's why.
After performing research and investigation on various forms of training and strength protocols I've found nothing more effective than eccentric isometrics for maximizing strength, size, and muscle function.
Eccentric isometrics involve performing the eccentric or negative portion of the lift in a controlled manner (3-5 seconds) and holding the stretched position for a given duration (2-7 seconds) before completing the concentric or lifting phase of the movement in an explosive fashion.
Here is a video demonstration that explains the concept:
By emphasizing the eccentric component of the lift, this allows the lifter to spend more time in a loaded stretched position.
When the muscles are stretched and under tension this produces greater sensory feedback and kinesthetic awareness from muscle spindles and other proprioceptive mechanisms.  As a result the athlete can make subtle adjustments to their positioning and fine-tune their body mechanics.
Not only does this improve technique and lifting form, eccentric isometrics enhance mobility, stability, functional strength, hypertrophy, muscle recovery, joint health, symmetrical loading, posture, and overall movement mechanics.
Eccentric Isometric: The Swiss Army Knife of Athletic Performance
Whether you're a bodybuilder looking to add size, an athlete looking to improve athletic performance and power, or a weekend warrior looking to maximize their health and fitness, eccentric isometrics hold great value for all trainees.
Because eccentric isometrics are useful for improving body mechanics and muscle function, it's important to use a higher frequency of training and perform the basic movement patterns consistently throughout your training program.
That's because you'll want to re-train and re-educate your nervous system how to move properly which means more practice. (Read more about eccentric isometrics in a two-part series here.)
Rather than using isolated splits I typically recommend full body workouts (or at least upper/lower split) that target all major muscle groups while emphasizing the 7 key human movement patterns.
This includes variations of:
Squat
Hinge
Lunge/stride
Horizontal push and pull
Vertical push and pull.
By placing your focus on mastering these 7 movement patterns not only will the lifter become incredibly strong, conditioned, and muscular from head to toe, but he or she will literally master their body mechanics.
This will have a direct impact on their quality of movement including daily functional tasks (lifting objects, walking, correcting posture) and athletic performance endeavors (sprinting, jumping, throwing, hitting, kicking, cutting, etc.).
Here's an example of what a typical full body eccentric isometric training routine would look like:
Circuit 1
Eccentric Isometric Barbell Squats: 3 x 4-5 reps
Superset with
Eccentric Isometric Incline Dumbbell Bench Press: 3 x 5
Superset with
Eccentric Isometric Incline Dumbbell Rows with Eyes Closed: 3 x 5-7
(Perform all rounds of each of the above exercises then move onto the following circuit)
Circuit 2
Eccentric Isometrics Weighted Pullups: 3 x 4-6
Superset with:
Eccentric Isometrics Bottoms Up Kettlebell Presses 3 x 4-5
(Perform all rounds of each of the above exercises then move onto the following circuit)
Circuit 3
Eccentric Isometrics Dumbbell Lunges/Split Squats: 2 x 5 each leg
Superset with:
Eccentric Isometrics Barbell RDL's 2 x 6
Workout Notes:
Make sure to warm-up each movement pattern with lighter weights before using heavier loads
Rest 45-60 seconds between each exercise
Each exercise should be performed barefoot or in minimalist footwear
A big thank you to Dr. Seedman for stopping by and kicking some knowledge and this workout routine. You can stay up to date with him at his official website, Advanced Human Performance. Connect with him on Twitter, Instagram, Facebook, and subscribe to his channel on YouTube.