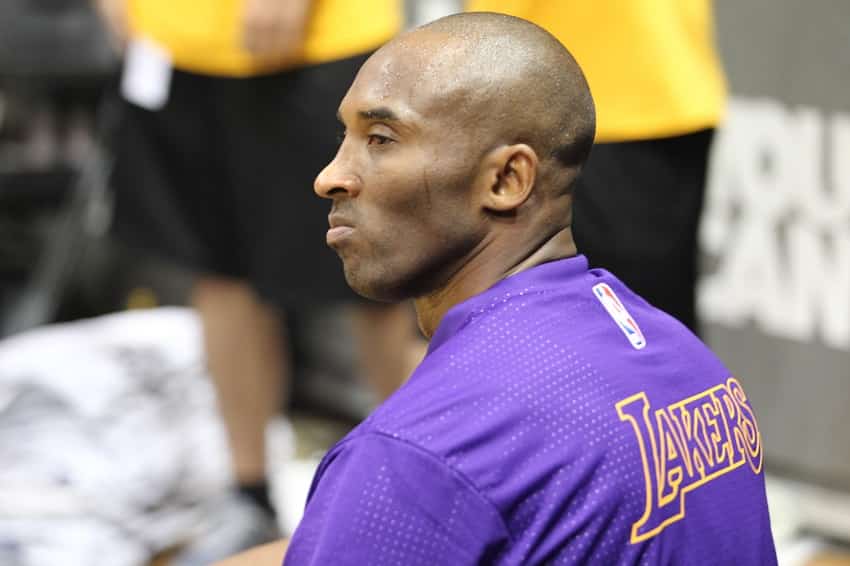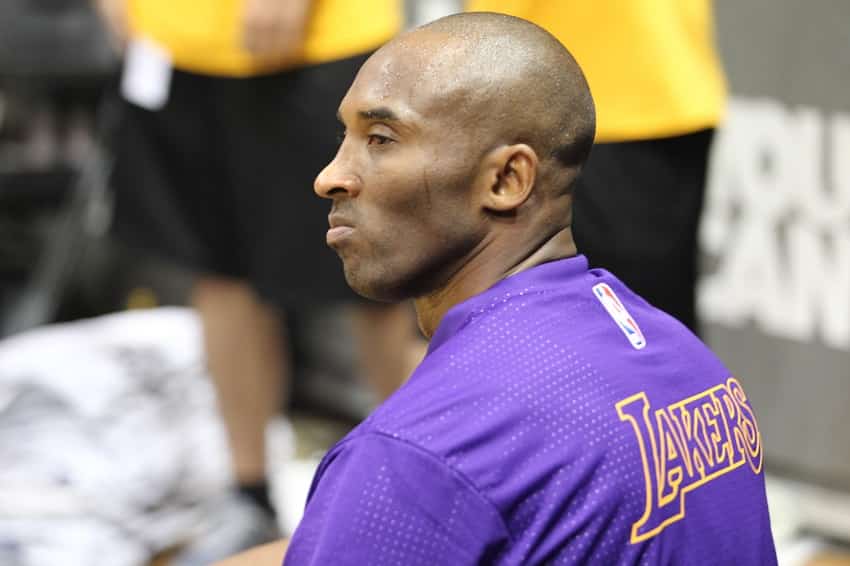 Sport psychology has exploded in popularity in the past couple decades. Where sport psychology was once shrouded in mystery and often derided as for mental weaklings, it is now seen as one of the pillars of high-performance sport.
There is plenty of material out there for those looking to learn more about sport psychology, whether they are an athlete who wants to gain a mental edge, a coach looking to optimize the performance of his team, or the budding sport psychologist, eager to explore the vast knowledge and resources behind it.
Over the past 8 years I've studied and read more books on sport psychology than I can count (just kidding, it's like 38). There are a handful of books that I return to over and over again.
These are the books that constitute the list below. They are my favorite sport psychology books of all-time.
I've included a quick recap of each, what to expect from the book, and several quotes that stuck out to me during my initial readings.
Here are the best sport psychology books for athletes, coaches, and those looking to get into the field of sport psychology.
---
The Champion's Mindset: How Great Athletes Think, Train, and Thrive by Dr Jim Afremow
Jim Afremow, PhD, is a sport psychologist who has worked with countless athletes across almost every sport imaginable. He's consulted and acted as a mental performance specialist for players from the NBA, NFL, PGA Tour, WNBA, and many more.
His book, The Champion's Mind: How Great Athletes Think, Train, and Thrive, is an outline for how to increase your "mental toughness IQ" so that you can dial up peak performance on command.
Afremow's tone is informal, upbeat, and relatable. He covers proven concepts in sport psychology, melting them with stories and quotes of champions past and present.
Visualization, meditation, self-talk, emotional regulation—all the classic mental skills make an appearance. They are introduced, research is provided, and then actionable tips and strategies conclude each section, making the material simple to implement.
One of my favorite parts of the book are a series of essays from Olympic and world champions, detailing their own personal journey to the pinnacle of their sport. Theory is great and all, but hearing the journey of elite athletes give them theoretical weight.
"Enjoy the process of competing in the moment to avoid the temptation to leap into the future. Don't worry about the final outcome until it's time to do so. Thinking only about playing the game, not about the end of the game or outside factors, is the process."
"Athletes play their best when they have only one dominant thought or image in mind… If you tend to overanalyze or overload your mind, stay target oriented and remind yourself to keep everything as basic as possible."
"Periodically review your performance high points, personal bests, and magic moments. Revisit the celebratory feelings you had and pay attention to that sense of greatness… Take time to pause and reflect on what was good and what worked. These highlights offer a hint of your total potential."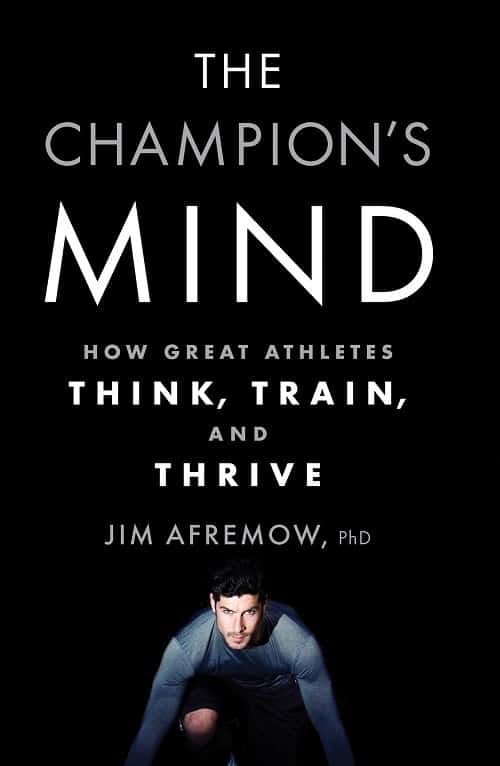 Where to Buy – The Champion's Mind by Jim Afremow PhD
Paperback | Kindle | Audiobook
---
Sport Psychology: A Complete Introduction by Dr. John Perry
Sport Psychology: An Introduction is one of those "for dummies" type of books that introduce readers to the basics of sport psychology. The book is targeted towards the aspiring sport psychologist, with a significant amount of the book devoted to application and career pathways.
The first part of the book is the background on the theoretical side of sport psychology. What motivates athletes, the effects of anxiety, and why some athletes can handle pressure while other collapse under its weight.
The second half of the book, as mentioned, dives into the application of the concepts. This means learning how to identify an athlete's needs and delivering the appropriate interventions. Different ways of improving mental toughness, concentration, building confidence, and more are examined.
Sport Psychology: An Introduction is an accessible and breezy first step into the field of sport psychology.
"For all the techniques and interventions that sport psychologists use, though, the biggest way to effect a change in a person is to understand them."
"Stress is the process of adjusting to circumstances, while a stressor is the event or situation to which people must adjust. So a stressor is the thing that happens and stress is how we adjust to it."
"Many elite performers report that their anxiety is helpful, or facilitative when compared to non-elite performers."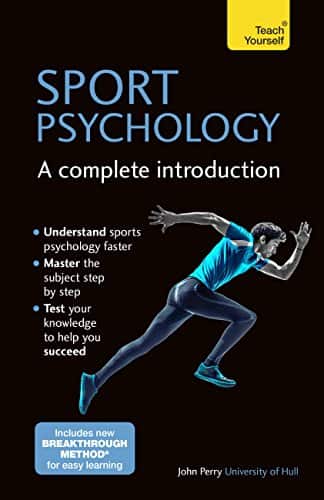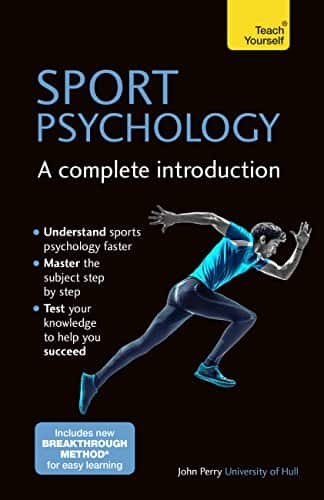 Where to Buy – Sport Psychology: A Complete Introduction
---
The Sport Psych Handbook – Shane Murphy (Editor)
The Sport Psychology Handbook is an approachable introduction to sport psychology for coaches, athletes, and those looking to get into the field of sport psychology.
Editor Shane Murphy compiles a list of experts who outline the basics of a high-performance mindset, what to look for in hiring (or becoming) a sport psychologist, and ideas for how to implement key concepts into short term and long term development plans.
Included are strategies for long term motivation, assessments for athletes (and coaches), research backing key concepts, how to deal with common problems (eating disorders, anger management, etc), stories and examples of the concepts at play, and much more.
"If we could teach athletes to interpret butterflies in the stomach as a sign of readiness rather than fear, we would greatly reduce the number of fearful, anxious competitors."
"Because many sport performers have not had the benefit of adversity training or experiences, they often have limited coping skills and persistence."
"Because the challenge of maintain focus on the task at hand is so critical, those who are intrinsically (internally) motivated have a huge advantage. Because they love what they do for its own sake, they are more likely to stay focused on personal excellence and thrive on competition."
"Motivation strategies should foster autonomy, competence, and connectedness."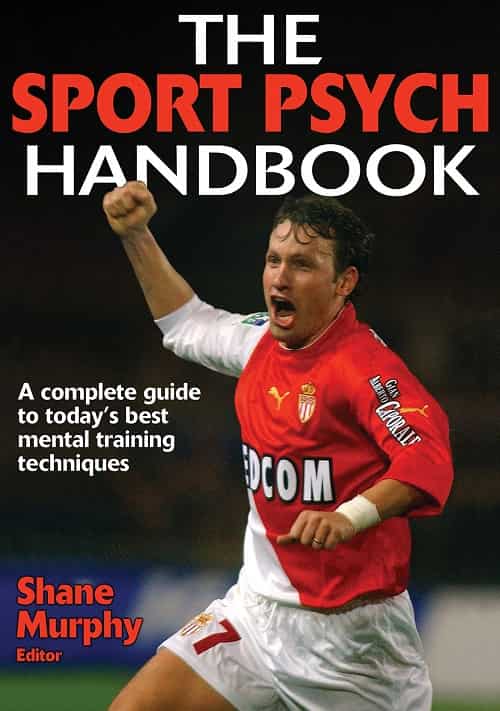 Where to Buy – The Sport Psych Handbook
---
Peak Performance Every Time by Simon Hartley
Simon Hartley, a sport psychologist and performance coach, has worked with some of the top athletes in the world, including Olympic champions, world record holders, and Premier League players.
His highly readable book, Peak Performance Every Time, is one of my favorite all-time books for helping athletes developing mental toughness. I have over 30 pages of notes from repeated readings and the spine of the book is in tatters from folding it up like a lawn chair so many times.
Hartley has a gift for taking complex psychological concepts and intertwining them with real-life examples and stories from athletes he was worked with in his practice.
The over-riding theme of the book is that you have control over your performance. You don't need to be subject to the whims of your emotions when under pressure. Instead of training and competing by the seat of your pants, Peak Performance Every Time shows you how to take the reins of your mindset so that you can play, compete, and train at your best more often.
"You have ultimate control over how you think and feel. Therefore, you have ultimate control over your performance."
"Your performance is not dictated by anyone else of anything else… Your performance emanates from your thoughts and feelings. Nobody can influence your thoughts or feelings unless you let them!"
"Instead of strapping a mental rocket pack to you, maybe the aim is simply to release the hand brake. Most people think that the best way to make a car go quicker would be to push the throttle harder. Maybe the best way is to make sure that you've released the brakes fully first."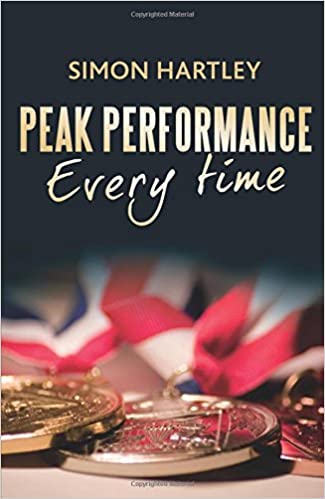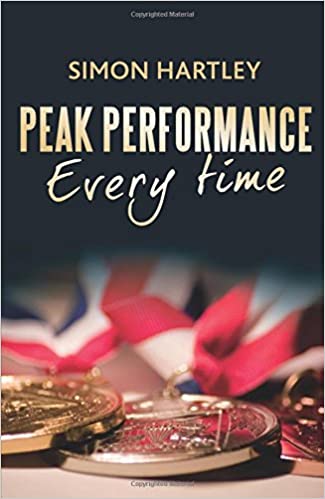 Where to Buy – Peak Performance Every Time by Simon Hartley
---
Enhancing Recovery: Preventing Underperformance in Athletes – Michael Kellman (Editor)
Enhancing Recovery is more of an advanced manual for those really into sport psychology and high-performance sport. It outlines the physical effects of overtraining/underrecovery, and how it impacts performance (physical, mental, and emotional).
Recovery is a mindset issue, not just an underperformance issue. How an athlete trains, how they fuel themselves, the way they treat their bodies between training sessions—all impact the mental and emotional profile of an athlete.
Seems obvious, but during hard training (aka overtraining) mental health of an athlete tends to crater. Physical training has a very clear effect on the mindset of an athlete.
Depression, tension, and anger are all elevated when training is at its hardest. Walking the fine balance between optimal training and overtraining is a part of the art and science of high-performance sport and by extension, sport psychology.
Being prepared for these inevitable fluctuations in mood means being able to better optimize an athlete's training. Enhancing Recovery provides a metric ton of science-based interventions, profiling techniques, and lots of discussion on managing recovery.
Enhancing Recovery is a collection of papers and studies on the topic of recovery, and as a result this often means heavy sledding in terms of reading. Some of the papers are approachable for the layperson, while some lay it thick with the academic jargon.
Altogether, however, Enhancing Recovery is an essential weapon in the arsenal for developing a high-performance mindset. Included is discussion on various tools and screening exercises that coaches, athletes, and mental performance specialists can use to stay on top of recovery.
Some key quotes:
"The recovery process is gradual and cumulative. The total recovery time depends on the previous activities and the type and duration of stress. In general, if practice is completed in a high-training-volume phase, recovery usually takes longer than if practice is completed in a taper phase."
"Recovery is specific to the individual and depends on individual appraisals."
"If ten people were asked to name their 'personal number one recovery strategy,' seven or eight different answers would probably be given."
"Recovery depends on a reduction of, a change of, or a break from stress… Activities that interfere with different systems may enhance recovery on one level while continuing to be stressful on another."
"By alternating physiological and psychological stress, athletes can increase the possibility of optimized recovery."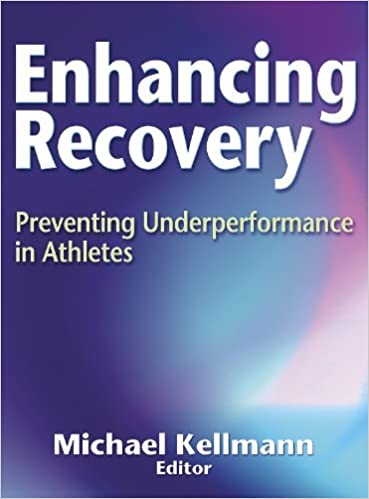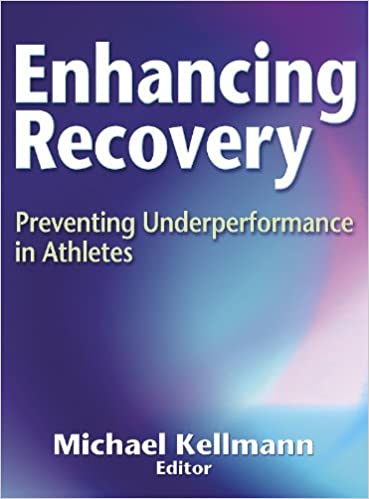 Where to Buy – Enhancing Recovery: Preventing Underperformance in Athletes
---
More Book Best-Of Lists:
Best Books for Weightlifting. Getting stronger in the gym doesn't need to be particularly complicated. Here are the essential books for anyone who is serious about utterly destroying the gym.
Lead Like a Champion: Essential Reading for Coaches. Excellent coaches are not only excellent teachers, they have systems and routines that produce excellence and "natural" leadership. Here is a selection of the best books for leadership-minded coaches.